let me start... i juts got them earlier and all i can say is....
"These Are FREEAKIN' AWESOME!!!!"
Hottoys Ironman Mark II & III
The Box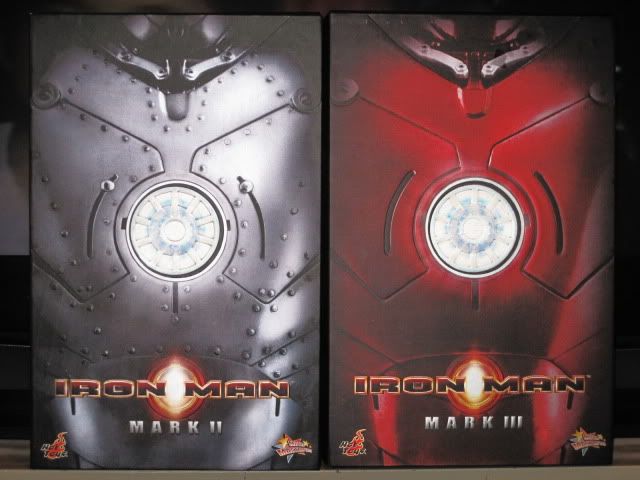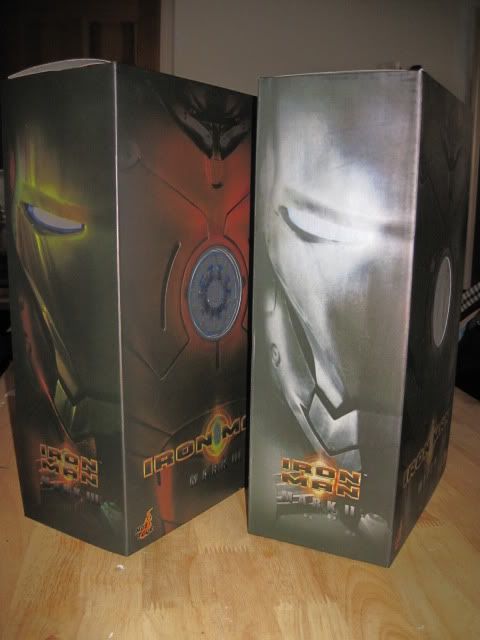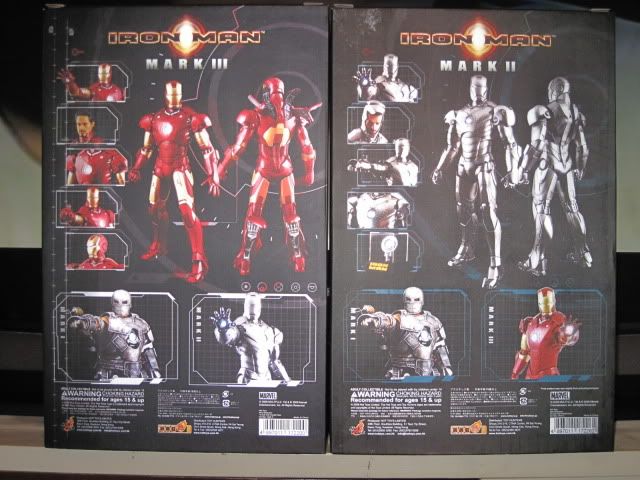 Opened
What's Inside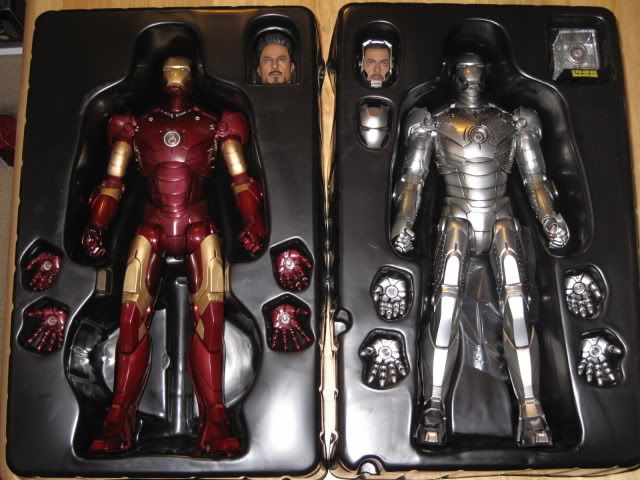 Armours
Alt. Tony Heads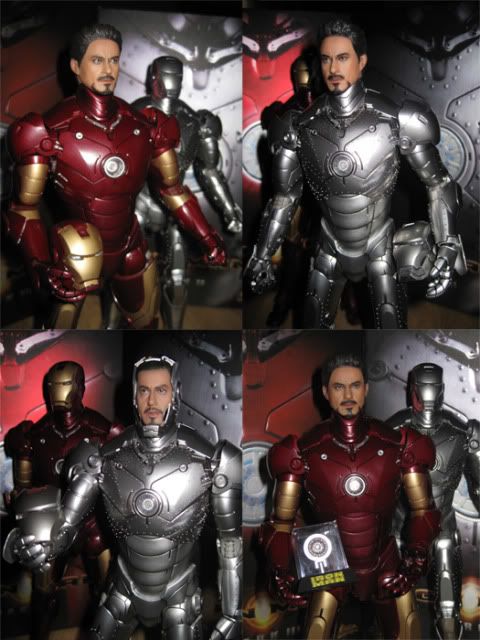 MArk II's amazing sliding face plate design... (it's magnetized)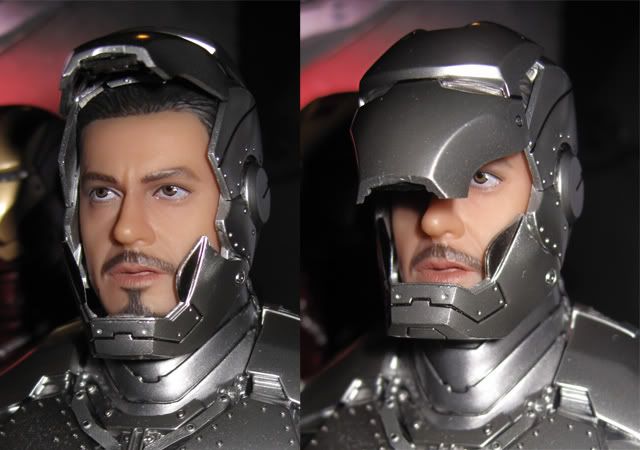 The Proof that Tony Stark has a HEART!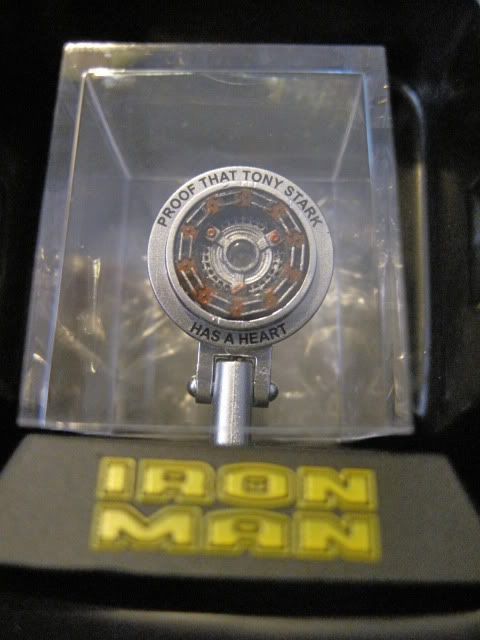 TFL!
More cool pics coming...