Minimate Multiverse Sponsor Links
Started by
Shanester
,
Nov 10 2008 04:34 PM
Posted 19 November 2012 - 11:59 PM
This is great, I didn't know that this was being done. I'll make sure I use it, thanks.

---
Posted 20 November 2012 - 06:24 AM
So I placed yet another order through Amiami.com. Did we ever hear back from them on being a sponsor?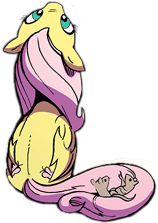 No, he's right -- not making that one character doomed the line. Doomed, I tell you. The minute we left him out of Series 1 a raven flew through our window. And killed an intern.
---
---
0 user(s) are reading this topic
0 members, 0 guests, 0 anonymous users