Welcome one and all to Shots From The Minibar. This is a new complimentary e-comic blog from the maker of Tales From The Minibar, but on a smaller more compact scale. Inspired by the by the hilarious Big Shots featured prominently in the past issues of Toyfare magazine I decided it was time to give minimates the same brand of comedic treatment.
Unlike TFTM, this new e-comic will feature guest gag writers. That's right, I MINI-MYTE, will be opening up the suggestion box to you the viewers. If you have a funny idea for a Minibar "Shot" send it to me via a PM or and e-mail. You're entry will be judged by myself and two others. If your joke /gag gets two out of three approvals, I will photograph your creation and turn it into an official Shots From The Minibar. If you are interested in submitting a joke or gag, remember to keep it clean (cleanish). Please, nothing profane or offensive. Keep it fun. I can't wait to see what you all come up with.
Now on with the debut! Submitted for your enjoyment are four Shots From The Minibar featuring the talents of some prominent members of the Minimate Multiverse. Please feel free to leave any comments. Enjoy this first round of shots!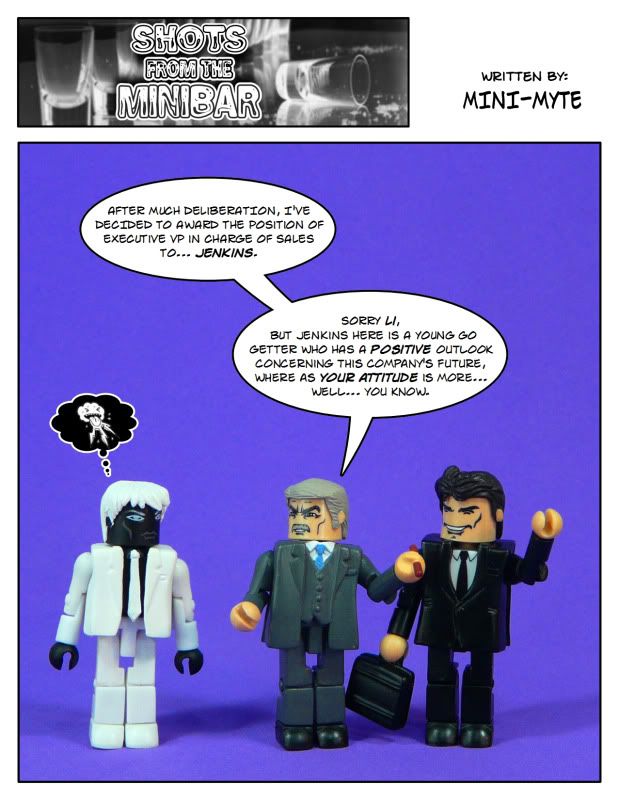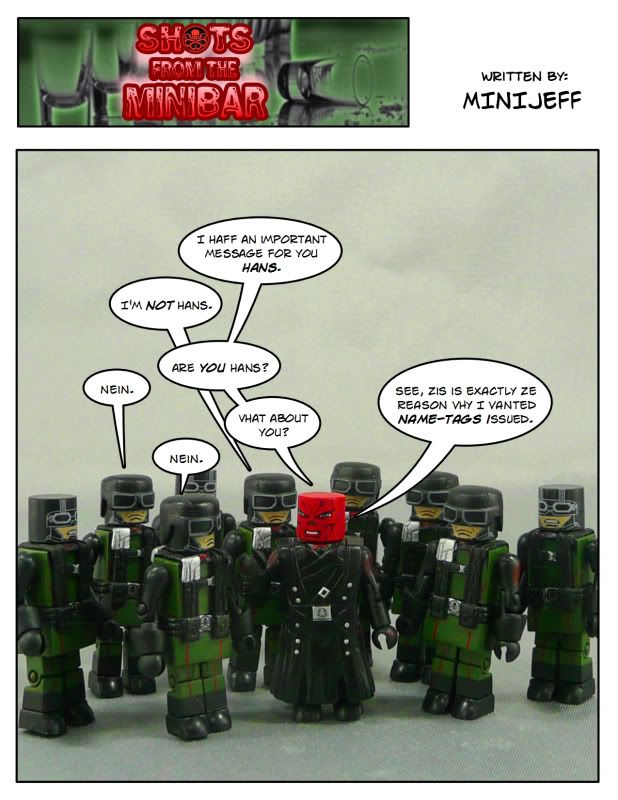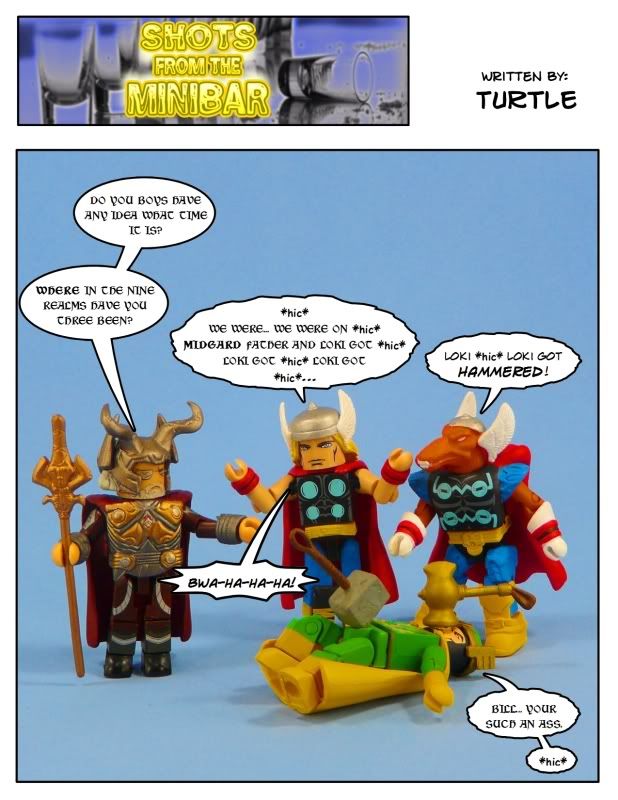 Edited by MINI_MYTE, 04 December 2014 - 07:09 PM.